Ooh I am so excited for this tag! I am a huge Potterhead! Thank you Britt at Alternatively Speaking for tagging me! This post was created by Cassie at Zombie Goddess Beauty.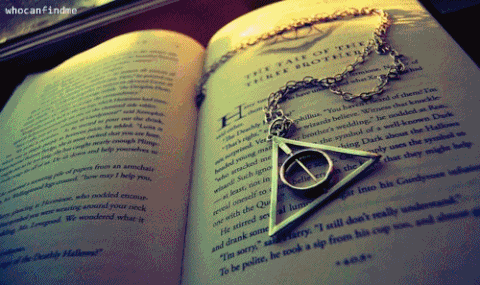 WHAT HOUSE ARE YOU IN?
Proud Ravenclaw here! Every quiz I've ever taken has sorted me into Ravenclaw. I always knew that was the house I would be put into even before taking any quizzes.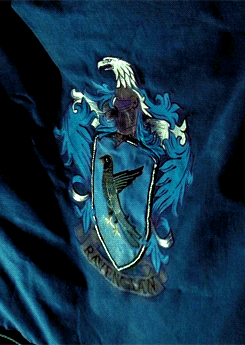 WHAT IS YOUR PATRONUS?
According to Pottermore, my patronus is a dolphin!
WHAT IS YOUR WAND?
Fir wood with a dragon heartstring core, 9 3/4 inches, and unyielding flexibility.
WHAT WOULD YOUR BOGGART BE?
My greatest fear is losing those closest to me, so my boggart would be the same as Molly Weasley's.
WHAT POSITION WOULD YOU PLAY IN QUIDDITCH?
Spectator! Haha. I'm not athletic in the slightest bit! I'll stick to just watching!
WOULD YOU BE A PURE BLOOD, HALF-BLOOD, OR MUGGLE BORN?
Like Britt and Cassie, I am going to go with your familiarity with the series being the deciding factor for blood status.
Muggles: People who haven't seen the movies or read the books
Muggle-borns: People who have only seen the movies
Half-bloods: People who have only read the books
Pure Bloods: People who have read the books and seen the movies
Deatheaters: Pure Bloods that look down on Muggle-borns
According to this, I would be a Pure Blood.
WHAT JOB WOULD YOU HAVE AFTER GRADUATING HOGWARTS?
I think I would have a job like Newt Scamander since I am just fascinated with all of the fantastic beasts!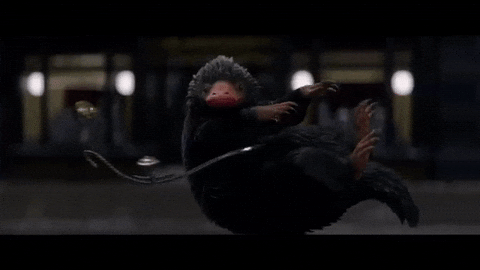 WHICH OF THE DEATHLY HALLOWS WOULD YOU CHOOSE?
The invisibility cloak for sure!
FAVORITE BOOK?
The Goblet of Fire!!
LEAST FAVORITE BOOK?
The Chamber of Secrets!
FAVORITE FILM?
Deathly Hallows Part 1!
LEAST FAVORITE FILM?
Order of the Phoenix! They cut so much out of this film!!
FAVORITE CHARACTER?
Ronald Weasley! I just think his character is humorous!
LEAST FAVORITE/MOST HATED CHARACTER?
It's probably no surprise, Dolores Umbridge!
FAVORITE TEACHER AT HOGWARTS?
Professor McGonagall!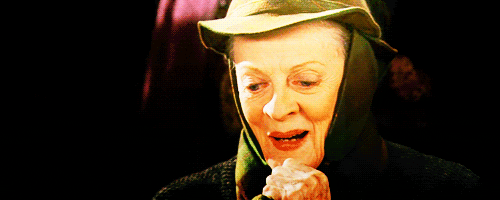 LEAST FAVORITE TEACHER AT HOGWARTS?
Once again, Dolores Umbridge! I just hated her so much!
DO YOU HAVE ANY UNPOPULAR OPINIONS ABOUT THE SERIES?
I love Bellatrix Lestrange! Yes she did some horrible things but I just can't help liking her character for some reason!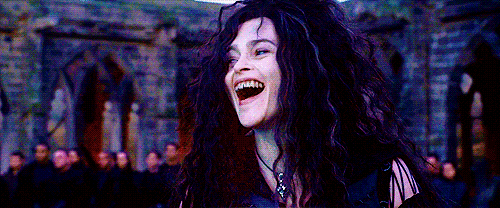 IF YOU COULD SAVE ONE CHARACTER FROM THE FINAL BATTLE, WHO WOULD IT BE?
Fred Weasley! I will never be able to get over his death! He was way too young and it breaks my heart that George lost his twin!! I still cry over it!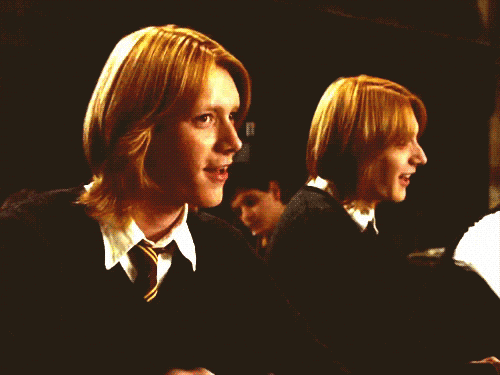 I TAG:
Magarida at Icthus Book Corner
Rachel at Rachel's Really Random Reviews
Sophia at Sophiaaaxo
Caro at Between the Pages