I did a poll on twitter asking which post I should write up next, and without any doubt, The Hogwarts Tag won! I mean come on, who doesn't love Harry Potter?! I was tagged by my lovely friend Sarah at Book Hooked Nook. Come on guys, give this gal a follow! She's great! Thanks Sarah for tagging me! You know I love me some Harry Potter!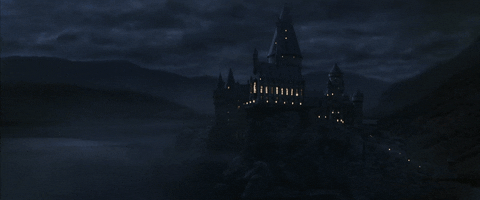 ARE YOU A PURE BLOOD OR A HALF-BLOOD?
I did a Harry Potter tag a few weeks ago, and according to that I was a pure blood, so I'm going to stick with that! Here's that tag if you feel like checking it out!
WHICH WAND CHOSE ME?
Fir wood with a dragon heartstring core, 9 3/4 inches, and unyielding flexibility.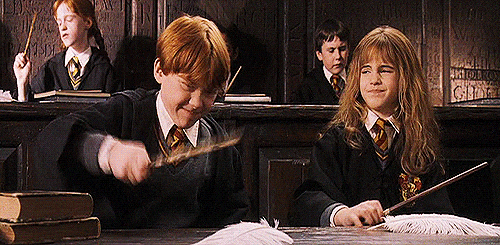 DID YOU TAKE AN OWL, CAT, RAT, OR TOAD WITH YOU?
Owl!! I love owls! My apartment is filled with owl knick knacks! I also have an owl phone case!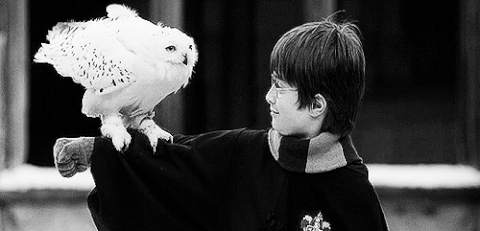 WHERE DID THE SORTING HAT PUT YOU?
Proud Ravenclaw here!
WHAT HOUSE DID YOU WANT TO BE PLACED IN?
Ravenclaw, of course! It's the house that fits my personality best.
WHAT LESSONS ARE YOUR FAVORITE AND LEAST FAVORITE?
Favorite: Potions! I think I'd be really great at brewing potions!
Least: Flying class. I'm so nonathletic it's not even funny!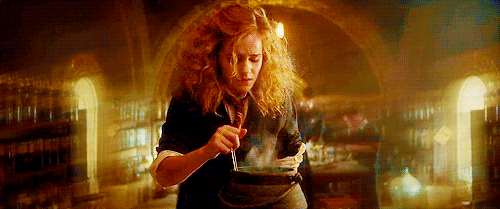 WHAT IS YOUR PATRONUS?
According to Pottermore, my patronus is a dolphin!
WHAT DOES YOUR BOGGART LOOK LIKE?
My greatest fear is losing those closest to me (friends and family), so my boggart would be the same as Molly Weasley's.
DO YOU PARTAKE IN ANY MAGICAL HOBBIES OR SCHOOL SPORTS?
Probably not. I wasn't much of an extracurricular type of person in high school or college.
WHERE WOULD YOU SPEND YOUR SPARE TIME?
Oh, the library without a doubt.
WHAT WOULD YOU MOST LIKELY GET DETENTION FOR?
I wouldn't. I've never had a detention. I am and always will be a goody-two shoes.
WHAT CAREER DO YOU WANT AFTER GRADUATING HOGWARTS?
I want to work with all the magical beasts like Newt Scamander!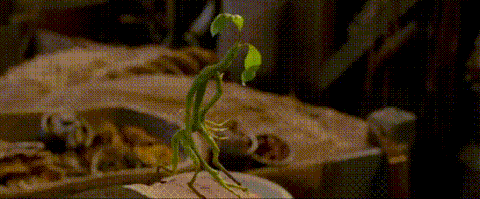 I TAG:
Eram at Literary Tea With ER
Elise at Roaming Reader
Margarida at Icthus Book Corner
Makenzie at Struggling Book Addict